Corporate Finance and Structured Operations
Financial Advisory, Mergers and Acquisitions and Fundraising Solutions
Quatá Confidence Capital offers financial advisory on Mergers and Acquisitions, Corporate Finance, Fundraising and Corporate Restructuring projects. We count with a highly qualified team, with solid experience and sectorial expertise, always working transparently and aligned with our clients´ needs.

We are the Brazilian representative of Pandion Partners, a global M&A alliance that promotes direct access to international investors, through relationships built over more than 20 years of operations.

We are part of the Quatá group, also composed by Quatá Investimentos, an independent asset management company, with brAA rating funds and more than R$ 1.8 billion under management, divided between FIDC's (Credit Funds) and structured debt operations.
Creation of Quatá
Investimentos

QT Fund
IPCA FIDC
Real Interest Rate

brAA Management
Quality Rating

Five Years of the
Quatá Multisector
FIDC Fund

Creation of
Quatá Confidence

Consolidation in
Private Credit
Fixed Income Funds

Ingress into
Pandion Partners

R$ 1.8 BI under
group management
Advisory in all stages of the M&A process, whether for a buyer (Buy-Side) or for a seller (Sell-Side).

In Buy-Side processes, our work comprises the detailed definition of the asset profile to be sought by the client, as well as the mapping of market opportunities, target approach and business valuation of the chosen targets.

In Sell-Side processes, Quatá works on the business´ economic-financial valuation and also on the elaboration of all presentation materials. Subsequently, the team conducts a complete overview study of potential buyers/investors, both national and international, to be approached.

In both cases, Quatá advises and coordinates all processes, from negotiation to due diligence, together with all other agents involved, aiming at the successful conclusion of the transaction.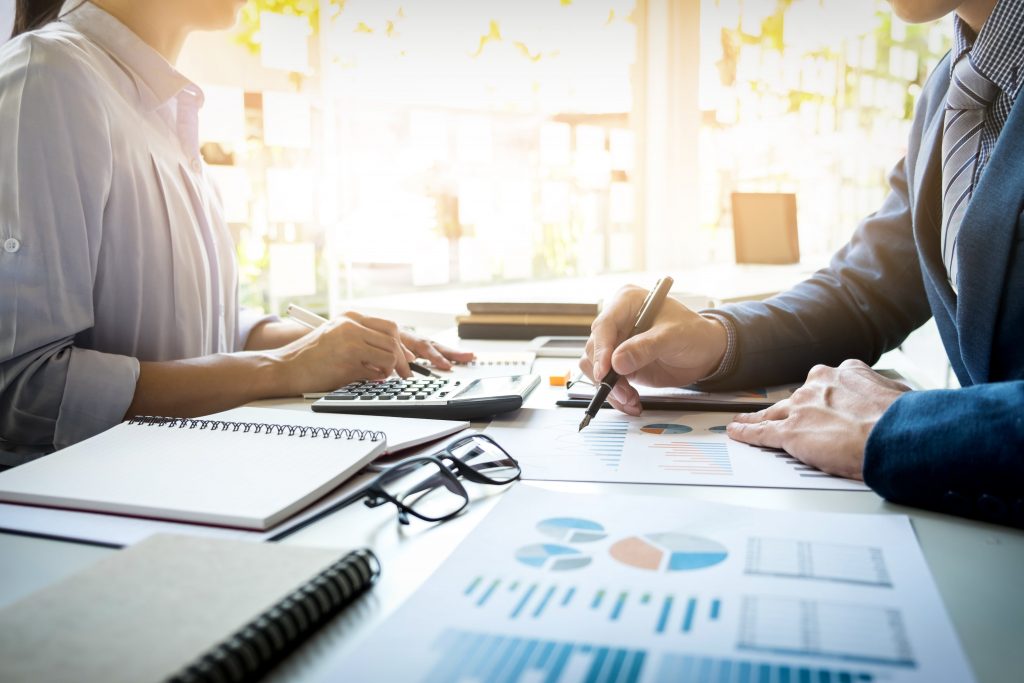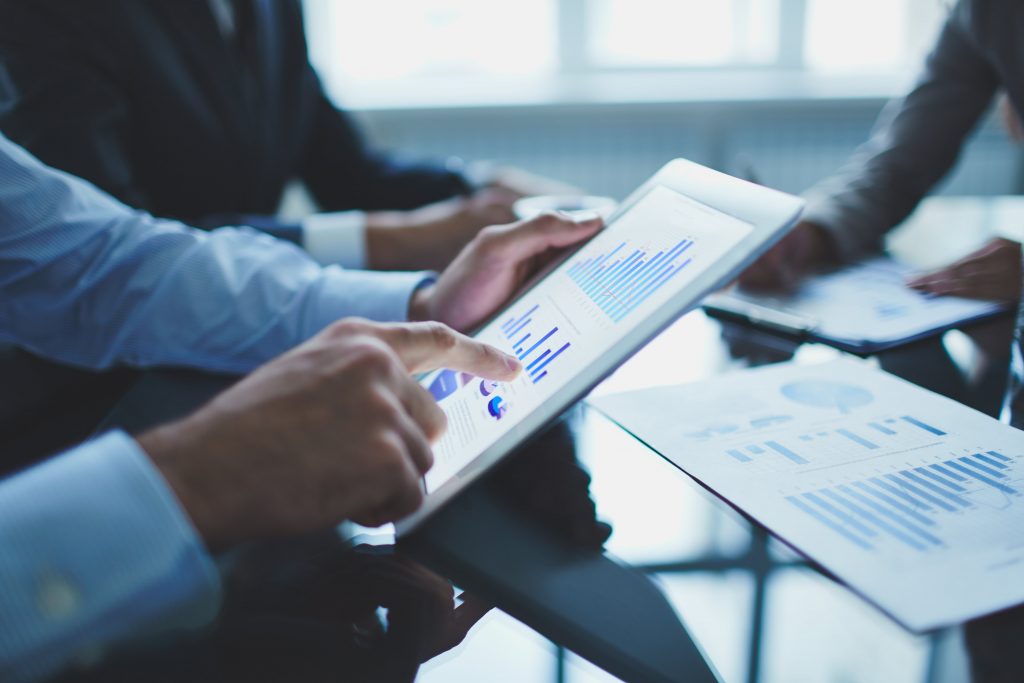 Structured Finance and Fundraising
Quatá operates in all stages of the Fundraising process, preparing economic feasibility studies to be presented to potential creditors and also performing analysis to define central aspects of the product and the financial institution to be hired by the client. Our team has solid relationships and experience in the credit and investment markets.
We offer complete economic-financial Valuation solutions, as well as advisory on Corporate and Debt Restructuring.

In the economic-financial Valuation process, a careful study of indicating an estimate of value for the company is carried out. Together with the client the team coordinates all stages of the process, from the collection of the company's financial and strategic information to the definition of growth scenarios and premises to be adopted in the valuation model. In the end, a report, detailing the entire context of the projections, is presented to the shareholders, supporting discussions related to corporate and strategic decisions and business guidelines.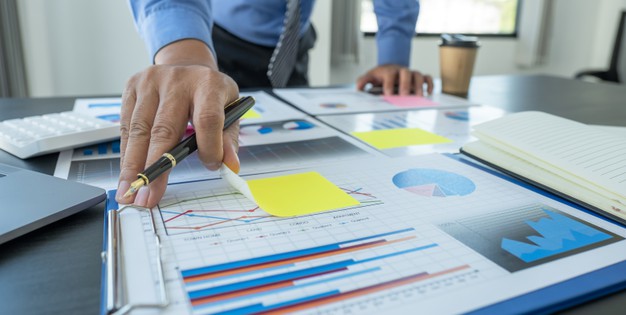 Transactions concluded since 2015
billion EUR in transactions
Corporate Finance Operations

Financial Advisory on the sale of minority stake in Carmosina Holding to King´s Enterprises Group.


Financial advisory on the acquisition of 100% of NoVerde by Dotz (DOTZ3).


Financial Advisory on the sale of minority stake in Arko Advice to TC – Traders Club (TRAD3).


After GIC's investment, QI Tech acquired 100% of Zaig, a Brazilian startup of onboarding and fraud prevention systems.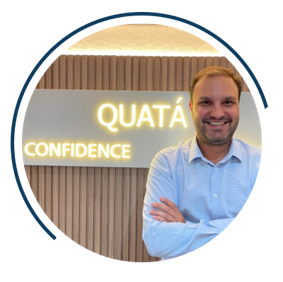 Founding partner of Quatá Confidence Capital, Aleixo was a partner at Excelia Gestão de Negócios between 2013 and 2015 and at Finenge Associados between 2011 and 2013, structuring and leading the M&A areas in both houses. He was also Vice President of Mergers and Acquisitions at Stratus Investiments from 2006 to 2011; M&A consultant at Ernest & Young from 2004 to 2006 and financial planning trainee at Merrill Lynch in the USA. Aleixo holds a Master's in Business Administration from FGV, a post-graduate degree in Finance from the University of California - Berkeley and a degree in Electrical Engineering from FAAP.

aleixo.vaquero@qconfidence.com.br
Beatriz holds a degree in Business Administration from Fundação Getulio Vargas (FGV-EAESP) and was a ratings analyst at Standard & Poors' Rating Services. Later, she joined the Arsenal Investimentos team, being responsible for defining the strategy and allocation of credit assets in clients' portfolios. In 2008 she was one of the founding Partners of Quatá Investimentos together with Pedro Mac Dowell and is currently CEO of the firm.

beatriz.degani@quatainvestimentos.com.br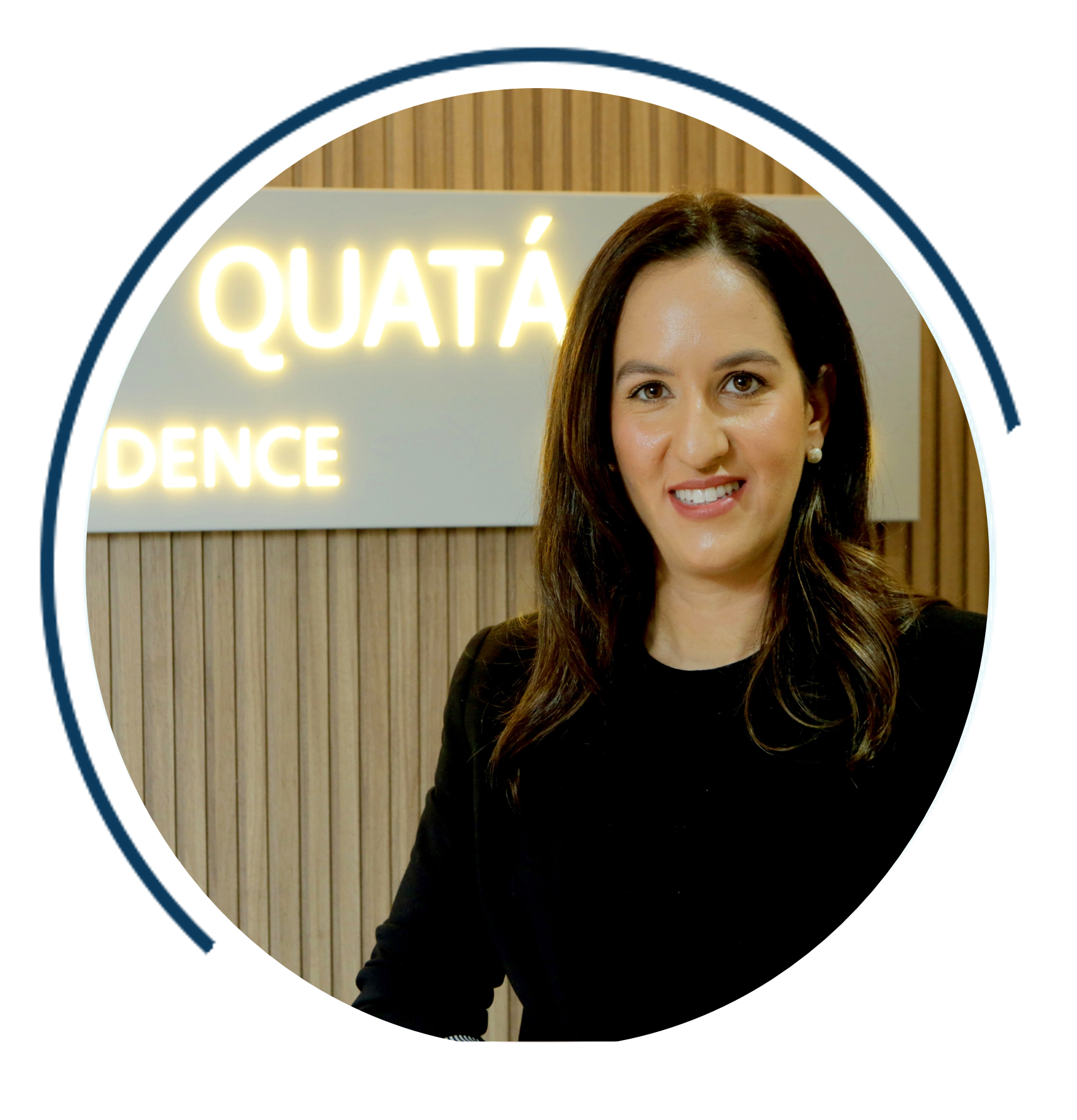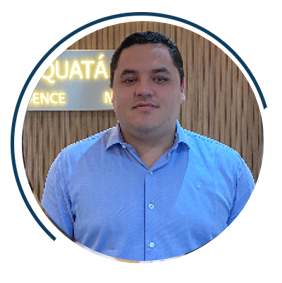 Lucas holds a degree in Business Administration from Fundação Getúlio Vargas (FGV). He worked at JP Morgan, from 2013 to 2015, in the area of ​​Transaction Services products. Later, he was a Valuation consultant at Ernst & Young (EY), in the ​​Transaction Advisory Services department, working on Corporate Finance projects and valuing companies in various sectors, such as: financial, retail, technology, among others.

Lucas.olivetti@qconfidence.com.br

QUATÁ CONFIDENCE CAPITAL HAS A PARTNERSHIP WITH ASSOCIAÇÃO VIDA JOVEM
Associação Vida Jovem is a non-governmental organization that serves young people aged 14 to 18, from the Heliópolis community and surrounding areas, offering free professional training courses in Administration with an emphasis on Hospitality and Tourism, Computer Maintenance with CISCO System certification and Web Design, in addition to technical knowledge in the areas of technology and administration, including content such as management, communication and expression, logical reasoning, English and computer science. The work carried out has brought hope and self-esteem to hundreds of young people in the communities every year, in addition to autonomy and youth leadership, showing the capacity they have to carry out and grow as citizens. The goal is to prepare young people for an opportunity in the job market.